Experience. Transparency. Commitment.
We understand freight and pride ourselves on providing the most cost effective logistics solution.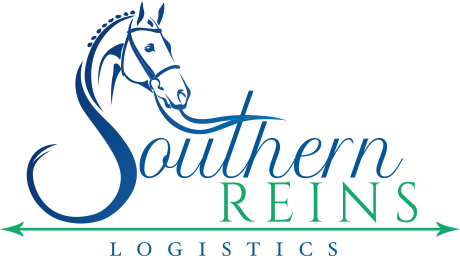 Southern Reins Logistics, LLC is a full-service freight brokerage specializing in providing custom freight solutions based on customer demands and matching the best carrier possible for each unique shipment.
During our time spent in the shipping and logistics industry we have seen it all, learning the do's and don'ts of how to best move freight from point A to point B. Utilizing strategic planning and custom solutions we determine the most efficient method of transporting each unique shipment. By establishing solid partnerships, we always have a truck ready to meet your capacity and demands at the time when your shipment is ready to be moved.
Many 3PLs can be compromising or complacent. At Southern Reins, we care for your freight like it was our own and pride ourselves on keeping our word. If we commit to something, you can consider it done. We provide logistics plans that are predictable, but at the same time flexible to changes in industry or unexpected obstacles. Our aim is that each shipment arrives on time, every time.
Whether you are a customer or a carrier, you can expect full transparency. We always keep an open line of communication available so long as we have trucks on the road. Your day may not end at 5pm and neither does ours. We are working around the clock to make sure your freight arrives safe and sound.
Our logistics options are designed to seamlessly accommodate each unique shipment from a single pallet to full truck loads to over-dimensional size cargo.
Interested in an internship? Looking for a full-time position? Contact Southern Reins Logistics today to learn about joining our team of logistics professionals.
Experience. Transparency. Commitment.
With our years of Experience we understand how both Transparency and Commitment play a vital role not only in the success of our customers and carriers, but also in the longevity of services we provide as a company.
"I have been in the transportation industry for over 30 years. I have worked with many brokers and freight companies throughout my years. The team at Southern Reins Logistics is one of the few brokers in the business who stood out. Always honest and hard working. I understand things occur in this industry beyond our control. They are always upfront on things when they go bad and comes up with solutions."
- P.D. | California
"We here at Quality Transportation have worked with Southern Reins for 4+ years as a broker. During this time neither myself nor any of the drivers/employees have ever had anything negative to say. The team is always prompt with, not only their response, but also a solution to any problems that occurred. They always keep a calm demeanor, always friendly when we call, and never rude or disrespectful towards any of our employees."
-S.M. | New York
Please fill out our quote request form to see how we can assist you today. If you wish to speak to a logistics professional, please call our office directly at (678) 404-8818.